List Mistress
HrtOfaRoSe (Candi)
Also in charge of RoSe's Background Club
For AOL 4.0 users only
~RoSe's Background Club~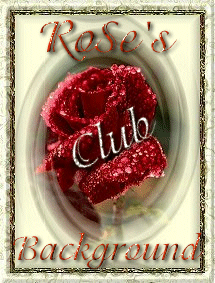 Real fact: 25 years old and is a Microsoft Certified Systems Engineer specializing in networking for a computer integration company.
She lives in Texas.
She ran RoSe's Full Song List before it merged.

Currently in charge of Hard Rock, Heavy Metal, and Alternative Category, and New Music Category.



List Mistress
AngLzLiST (Carrie)
In charge of: Request List & Add/Deletes, and also compiles 80's Pop/Rock Requests from Members.
She ran The Source and AngLz Gone Country Song List before the merge.
Real fact: 22 years old and is a Production Supervisor for a Telecommunication Company.
She live in Missouri.
She also currently runs
~ «a|2e's |<i†cHe— ~
~Recipes and Kitchen tips sent throughout
the week!

She currently run the Hip Hop, Rap, and R&B Category, 80's Pop/Rock

List Mistress
RnA Julie (Julie)
In charge of: Technical Support
She used to run PlaNetWaVz Full Song List before it merged.
She has a source that allows her an IMMENSE collection of CDs,
but mainly focuses on new and current albums.
She is a very proficient technical support manager, and has a strong understanding with computers and their components.
~RoSe n AngLz~ Technical Support~
Real fact: 20 years old and lives in Ohio

Currently runs the New Music (Contemporary) Category.
The wavs are debuts so it will not be resent to this category.
No requests will be filled here(must go to other categories for requests).


Uploader Asst.
KishaLvsU (Kisha)

Also Runs NWC Rockin Country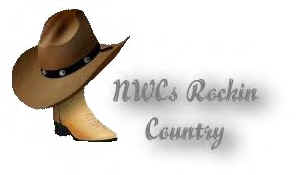 Loves Making And Sending Wavs And getting to know everyone =o)
Real Fact- Is 25yrs old & works out of the home as a mommy and is an Air Force Wife =o)
Currently Runs the Country Category
And Will Send the most amount on the days after the request list. But will steadily send you mail throughout the week.



Uploader&Forwarder Asst.
WavNBuggg (Valerie)
She also runs her own list, ItsaBuggg Wav List and also ItsaBuggg Joke List.
She, too, enjoys making and sending wavs. :)
Real fact: A proud mother of two boys. :)
She lives in
Currently runs the Soft Rock, Oldies, and Classical Category
A very consistent sender, so expect seeing wavs from her daily. :)


Previous l Next l Home l List Rules l Disclaimer l About Us l Software l MPeg Layer-3 l How to use a CD Ripper l How to Compress Wavs l Technical Support l Other Lists l Wav Sites l Email